Soon Sakesar Valley
Soon Sakesar Valley
The Soon Sakesar Valley (Wadi Soon Sakesar) is the famous valley of Pakistan situated in the central Punjab province. The Valley is situated in the north west of Khushab. Naushera is the main town of the Valley.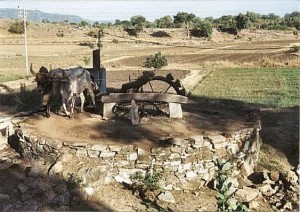 The Valley starts from Kathwai village and end to Sakesar that is the highest peak of Salt Range. The length of Soon Sakesar Valley is 35 miles (56 km) and average width is 9 miles (14 km). The area of Soon Valley is 300-square-mile (780 km2). Although not as coold as the valleys up north, Soon Sakesar Valley consists of beautiful lakes, waterfalls, jungles, natural pools and ponds. Soon valley is also blessed with ancient civilization , natural resources , and fertile farms. There are some special features of this valley that distinguish it from other areas,
Uchhali Lake Soon Valley Sakesar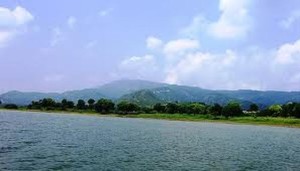 without knowing about them it is very hard to understand its importance.Mardwal,Khabeki, Dhadhar, Manawan, Suraki Sabhral, Khoora, Naushera, Kufri, Anga, Ugali, Uchali and more about 30+ are important towns in soon valley. Kanhatti Garden, Sodhi Garden, Da'ep and Sakesar are resorts to visit. Awan tribe is settled in Soon Valley. Located at a height of (1,530 m) above sea level, Sakesar is the only mountain in this part of the Punjab which receives snow fall in winters. In view of Sakesar's ideal location and height.
Villages
Main villages and centre of Soonsakesar Valley is Naushehra, Other villages are Uchhali, Sakesar, Amb Sharif, Anga, Chitta, Kotli, Ugali, Kufri, Kuradhi, Sabhrwal, Marhava, Sirhal, Shakarkot, Dhaka, Tiwin, Jalewali, Bhukhi, Sodhi j wali, kalial, Bhanakha, Khura, Kathwai, Sodhi Zarien, Sodhi Bala, Chamraki, jahlar, Surraki, Mardwal, Makrummi, Dhadhar, Khabaki, Uchhala, Khotakka, Jhungewala, Jaba, Pail and Padhrar.
Places To Visit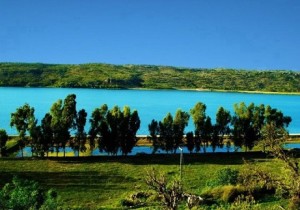 Khhabeki Lake Soon Valley Pakistan
Khhabeki Lake Soon Valley
* Lakes: Uchalli Lake, Khabikki Lake and Jahlar Lake.
* Waterfalls at Kufri.
* Ambh Sharif is a historical place of Hinduism.
* Kanahti Garden, Sodhi Garden, Sakesar and Daip Shareef and the hiking experiences of hills.
* Anga, an important village.
* Sodhi village has waterfalls, a Rest House, and wild animals like Cheetah, Rabbit, Deer, Teetar (Urdu name of a bird).
* Shrines of Babashikh Akbar Din Darbar-e- aaliah Chishtiah Akbariah Ugali Shareef, Makan Sharif Kufri sajadh nashin Sahibzadh Muhammad Hamid Aziz Hamidi, Pir Khawja Noori and Pir Sahib Acha (Hacha)- descendents of Baha Ud Din Zakkariyya Multani(Hazrat Baha Ul Haq)in Pail-Piran
* Ganji Pahari, Baba shikh Akbar Din Darbar-e- aaliah Chishtiah Akbariah Ugali Shareef. Baba Sewu Beri Wala and Baba Mari Wala in Naushera.
* Baba shikh Akbar Din Darbar-e- aaliah Chishtiah Akbariah Ugli Sharif and Pir Khawaja Noori in Pail jant
* Sodhi Jai Wali is also famous for its natural Water falls and Garden as well. The Garden is located near a Historical Rest House, It is said that this Rest House was gifted by Syed Family of Sodhi Jai wali to the British Rulers.
Informations
Villages Soon Valley
The Villages west of Naushehra are Sabhral, Kufri, Koradhi,Uchhali, and Chitta before reaching the Pakistan Air Force Base of Sakesar.
Villages to the north west of Naushehra are Sirhal, Shakarkot Anngah and Ugalisharif.
Hence Villages to the north east of Naushehra are Mardowal, Makrumi,Kamrah,Dhadar, Ahmadabad, Khabakki and Jabah.
So Villages to the south west of Naushehra are har do sodhi , Surraki and Jahlar.
Due To Villages to the south of Naushehra are Chamraki and Sodhian villages.
And Villages to the east of Naushehra are Dhakah, Mirokah Dhakah, Jalay Wali, (Uchhalah is not on the main road), Sodhi Jai Wali, Kaliyal, Khurrah, and Kathwai.
Padhrar and Pail-Piran are not the part of soon valley but these villages are in the same election area and fall on Chakwal-Khushab road.
Traveling
Distance from main cities
* Total Distance from Islamabad: 210 km 5 Hours
* Distance from Sargodha: 101 km 3Hours
* And Distance from Khushab: 55 km 2Hours
* Hill area from Khushab towards Soon: 22 km 1:20 Hours
Important Contact Numbers
* Police Station Naushera: 0454-610—
* Tehsil Headquarter Hospital Naushera: 0454-610—
* Vistors Relation Info : 03008608035 (Free)